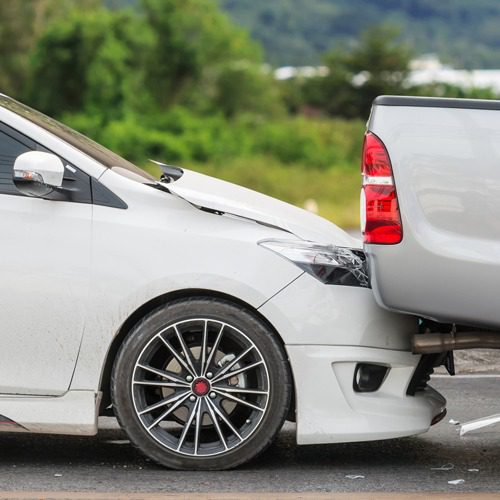 Back
Avoid these Personal Injury Pitfalls to your Claim!
23 Oct
Marken Law Group, PS, not only has helped hundreds obtain Social Security Disability Benefits we also help people navigate insurance companies when involved in motor vehicle accidents. We take you through the process step-by-step, counseling you on your claim and its progress.
Some pitfalls to be aware of when involved in a motor vehicle accident and your claim! NEVER GIVE OUT MEDICAL INFORMATION to a third party insurance company. Immediately after the accident they will want to talk with you to determine liability and get your facts regarding the accident. That is fine. If the other party was at fault, it is best to clear this up so you can get your property damage taken care of immediately.
What the insurance companies will also ask for, while RECORDING, is your medical condition, what hurts, etc., and they will seem like they care. They don't. Their goal is to have you admit immediately after the accident, you are not very injured and you are alright. Again, they will sound like they care… they do not! When you talk with them, politely state you will give information regarding the accident, i.e. their insured was at fault, but NEVER give them any update on your medical condition! It will be used against you!
Following the accident get treatment, any kind of medical treatment immediately. Once started treatment, follow your doctors advice and don't STOP treatment until a doctor or other professional releases you from treatment. The worst thing you can do for your claim is not get treatment after an accident within the first few days and then have a GAP or break in treatment of any extended period! A good claim will have frequent treatment with massage, chiropractor, physical therapy and your primary doctor, consistent treatment and discharge once made whole again, if possible. That treatment will also start immediately.
A good claim will not have ANY recorded statements by the adverse insurance company, the at-fault party, regarding your medical conditions in any capacity.
Finally, if you are tired of insurance companies calling you, offering you condolences instead of cash, call Marken Law Group, PS, today and let us help stop the phone calls and get your claim going in the right direction! We offer free consultations! Call today! 509.879.4626!